THE CUBE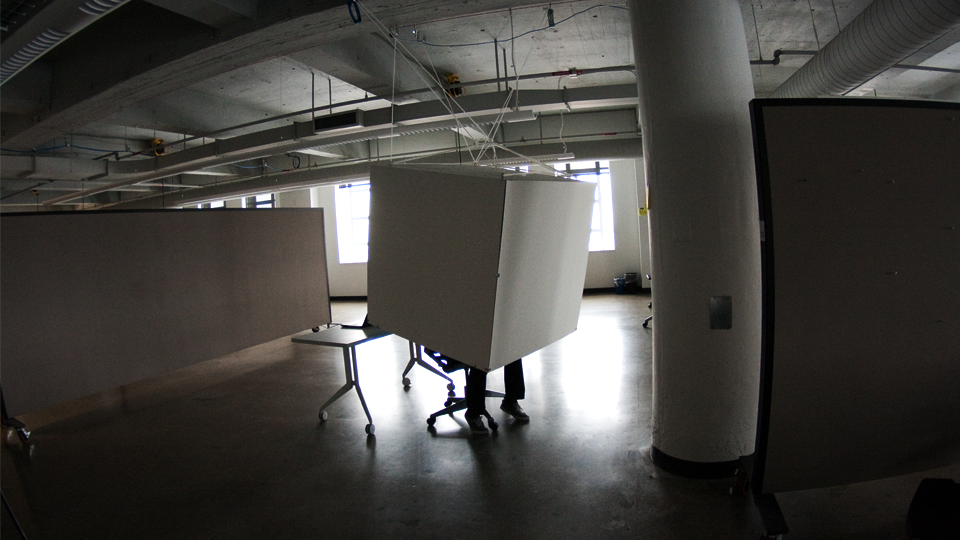 THE CUBE VIDEO
THE CUBE
In this collaborative project with Steve Panicara, we focused on using chance as a methodology used to drive a design piece. We explored the delicate balance between chance and control over the final outcome of deign based installation.
The pacing and subject matter of the video was inspired by the constant barrage of messages and signage we encounter on a daily basis while driving. As a viewer sits inside the cube, they experience a completely immersive environment, plastered with screen printed advertisements and the motion piece playing directly in front of them. The result was a bombardment of messages and orders coming at the viewer from every direction.
Although it is completely subjective, the message of the piece was one of criticism on our contemporary capitalist culture, and also of celebration. We simply wanted to bring awareness to the individuals involvement in this supply and demand society, and hopefully raise some questions about the origins and motives behind the messages that we receive on a daily basis.
See more at our blog.
PROJECT:
Student Work
COLLABORATION:
stevepanicara.com
PHOTOS OF THE CUBE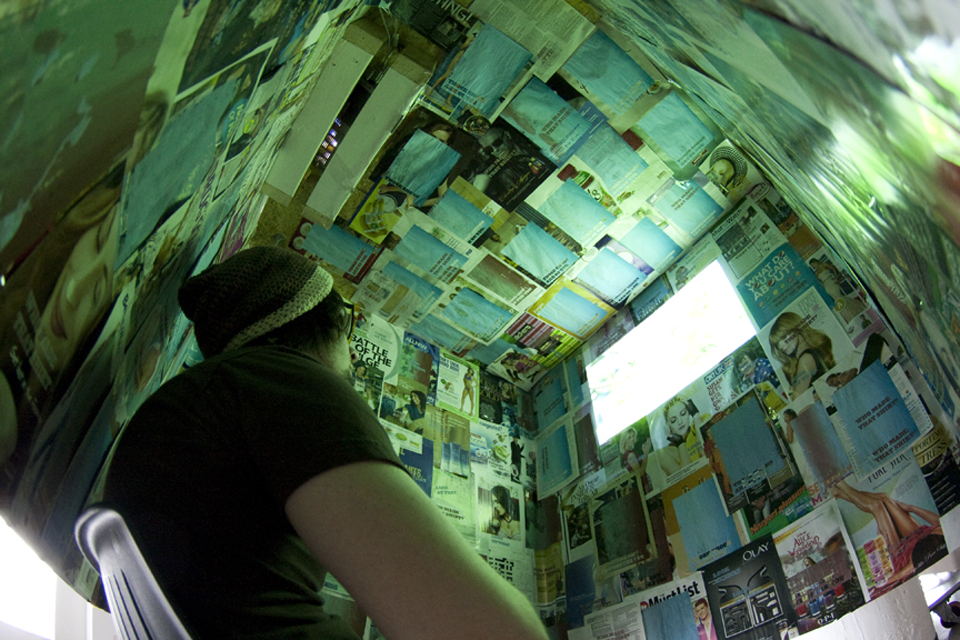 SCREEN PRINTING
CONSTRUCTION
LOCATION
LOCATION
At the beginning of the project, we were asked to choose a location that would influence the direction of the project. We chose the mobile location of the car. From our motion tests, we focused on the pacing that is caused by the constant starting and stopping of the car as we came to traffic signals.

TYPE STUDIES

This type study was created by taking footage of surrounding signage while slowing down at red lights.
This type study was drawn by hand while driving. I could only draw letter forms I could see on signage around me, and had to keep my eyes on the road while drawing the letters. Steve and I would switch off driving and drawing until we completed the alphabet.

This type study was created by retracing roads that I had driven on over the course of one week.